E' tempo di Radio Zena!
The Sound Of Macaja è il nuovo appuntamento, a cadenza mensile, con Il Meteorologo Ignorante 
Si parla del tempo, di come ci condizioni, e di quello che farà nei prossimi giorni. 
---
Leggi
---
The Sound Of Macaja squadra
---
Radio Zena è la web-radio "individuale" (come la definisce la SIAE) di Andrea Moresi, portuale genovese da sempre innamorato della musica e della radio. Nel tempo libero da oltre trent'anni fa il DJ con lo pseudonimo di Andre More, e negli ultimi anni è tornato all'amore giovanile per la radio facendo prima lo speaker ed ora anche l'Art Director di Radio Zena, progetto web-radiofonico che ha ideato e sviluppato.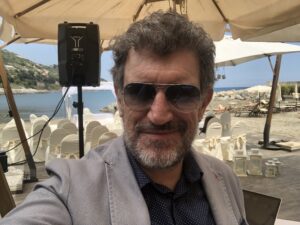 ---